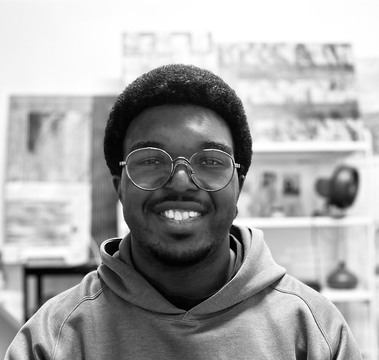 Alexander Robinson b. 1996 Canada, Ontario; lives and works in Toronto, ON.

Alexander's interdisciplinary practice started with acrylic paintings and has expanded to include a podcast and most recently 3D printed home decor pieces.
His latest work explores what it means to detangle the self as he employs different afro picks for mark makings that unravel the tightly coiled expressions found in our psyche. Robinson's compositions are snapshots of the many different shades of the diasporic experience. Equal parts abstraction and historic recording, Robinson carves out visual spaces that connect his ancestral past to his present-day experiences.